OhhHoney focuses on sustainable clothing for kids using natural and organic practices. The brand if full of life, colorful and playful.
The logo was based off the southern term "honey", usually used towards children to show affection. Just like the word "honey" this brand is based in showing kids the love they deserve, and to help them feel that same love towards nature. 
A full brand identity was created including typeface usage,color palette, photography moodboard. Mockups of marketing materials were also created to bring this brand to life.​​​​​​​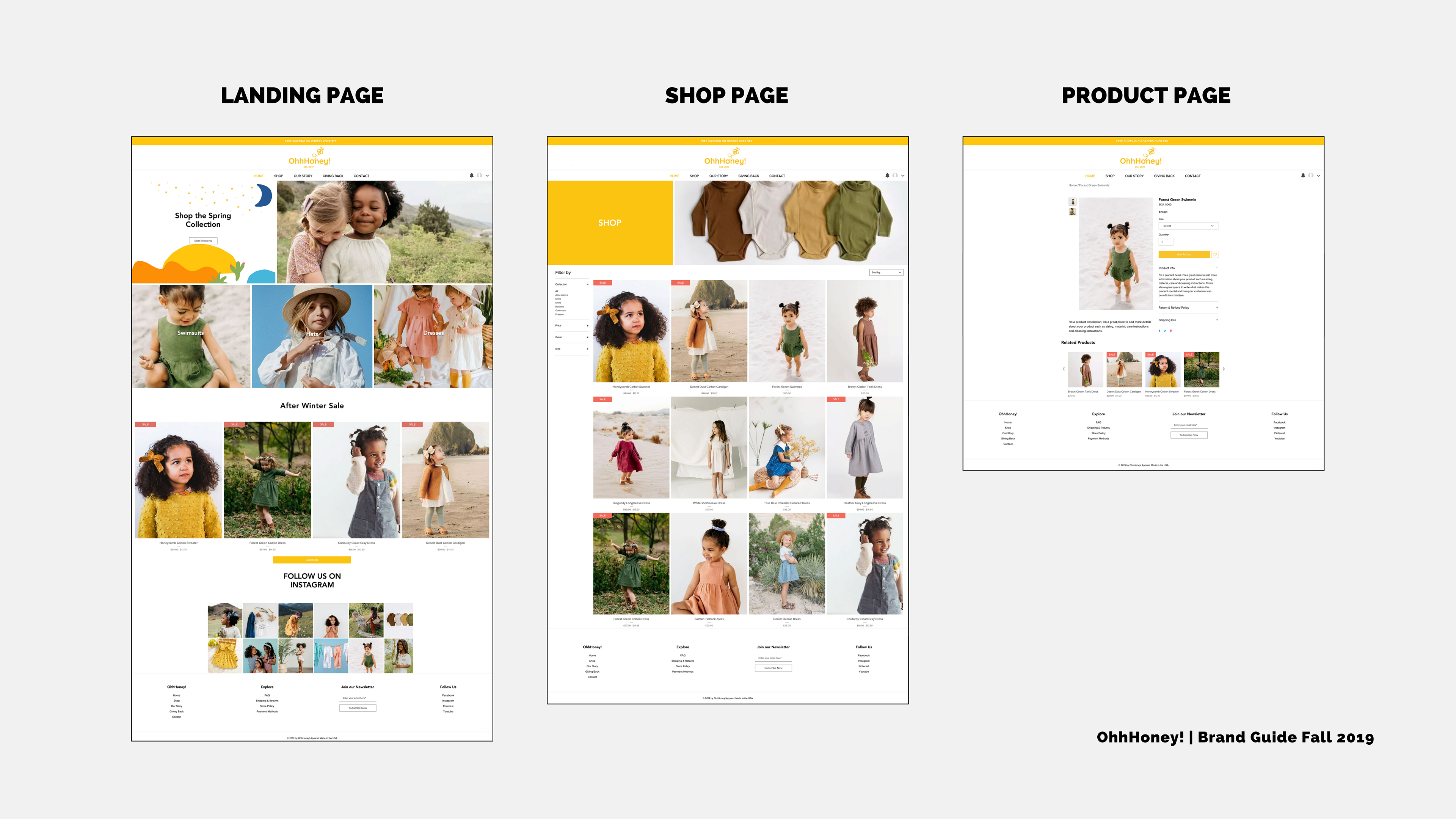 Brand Packaging including a clothing tag, custom tissue paper and mailing box.